Metadata Utility – Overview
Metadata Utility breaks down the Windows Media Center Library Management into 3 major components
Search/Download Movie Information

Inspect/Check/Update Downloaded Movie Information (this step is the Quality Review 'QR' of the Metadata Downloaded which you will administer)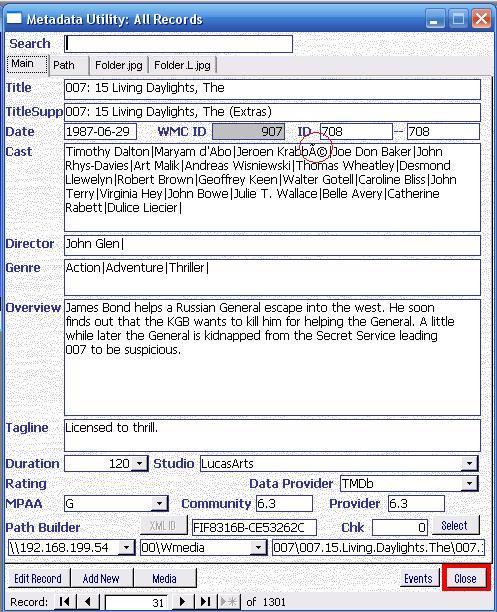 Metadata Utility Advanced Features
 -Easily manage Migrations and/or changes in Bulk/Batch process of portions and/or your entire Windows Media Center Library Information, all automatically managed through Metadata Utility.
Creation and/or maintenance of your Windows Media Center Metadata Information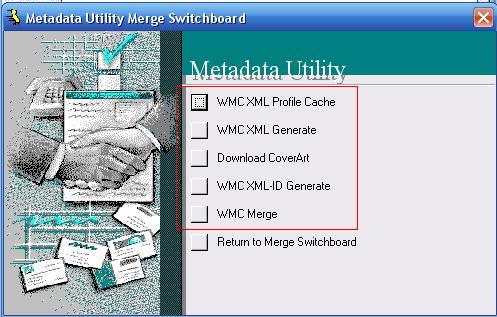 Create/re-create/Edit/Update missing Metadata Information.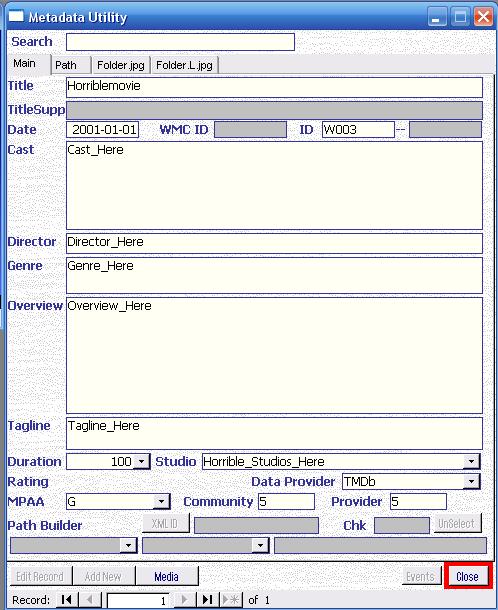 Metadata Utility Offline Library Management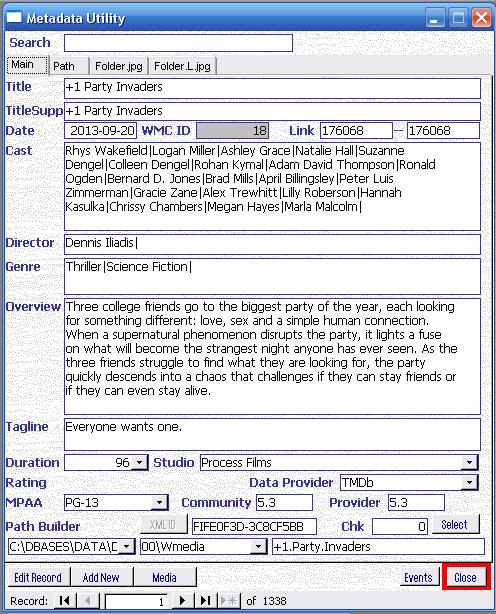 This option is especially useful for users that may not have an internet (or limited) connection all the time.
Though you will need an internet connection to download the movie information in an automated way, you can also enter the same movie information manually.
In either case (of an automated movie information download or manually entered information), once you have crated your movie Library, you will be able to always manage your Windows Media Center Metadata Information.
Unlike some other Windows Media Center Metadata Managers, Metadata Utility does not have a subscription service. The Library you build with Metadata Utility, you own forever.