Folder.jpg
This Section in Metadata Utility allows you to pre-view in Metadata Utility the actual Coverart File for any given Movie in within your Library. This feature works and is linked to the Metadata Utility: Path (24) – Folder.jpg (27) field.
Metadata Utility enables you in this section to have a pre-view of the actual Cover-Art File.
For this to work, simply click on the 'Folder.jpg' Tab, then Double left Mouse Click in the middle of that section to display the picture.
Note: For this feature to work, the NAS(es) (or Partition/Source where the Movies are located) must be online. Otherwise, if Metadata Utility does not have access to the NAS (or the partition/location where the Movie is located), then you will get an Error Message indicating that the connection could not be made.
Metadata Utility is designed to allow you to use it while your NAS/Movie Partition may be offline (turned off). While in Offline-Mode work, this feature will not work and thus if clicked you will get the Error Message (Error 2220) as shown in the picture as shown: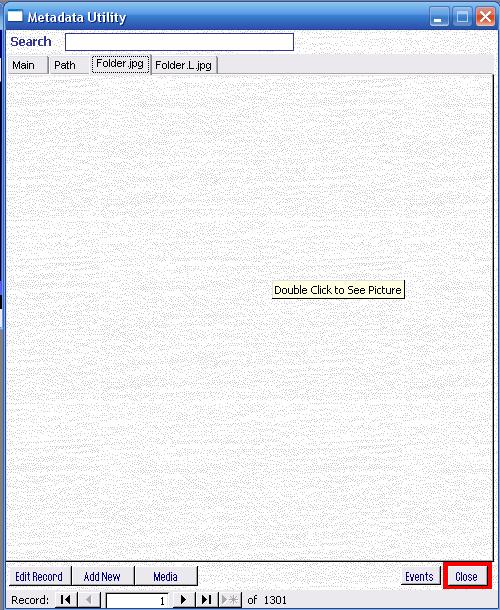 Sample of Cover-Art Thumbnail-Size for Movie "Live and let Die"